Michigan State Reaches $500 Million Settlement With Larry Nassar Victims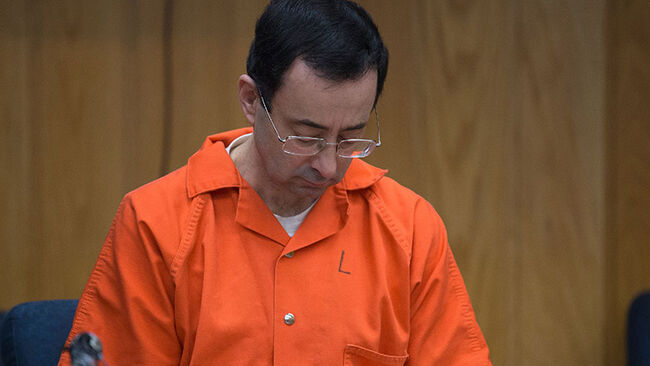 Michigan State University has reached a $500 million settlement with 332 victims of former team doctor Larry Nassar. Nassar was convicted of multiple sex crimes after hundreds of women claimed he sexually abused them under the guise of medical care. He was sentenced to 175 years in prison in January for those crimes after having already been sentenced to 60 years behind bars over federal child pornography charges.
Under the terms of the settlement, the claimants in the lawsuit will receive $425 million and $75 million will be put into a trust fund for "any future claimants alleging sexual abuse by Larry Nassar."
The settlement only applies to Michigan State University and the officials named in the lawsuit against the school. It has no impact on the ligation against USA Gymnastics or the United States Olympic Committee.
MSU Interim President John Engler said that the school will use tuition money and state aid to pay for the $500 million in damages, though some lawmakers are against using taxpayer money to cover the cost of the settlement. According to the Detroit Free Press, the university brought in $859 million in tuition revenue in 2016-17.
Attorney John Manly released a statement saying that "this historic settlement came about through the bravery of more than 300 women and girls who had the courage to stand up and refuse to be silenced." He added that "it is the sincere hope of all of the survivors that the legacy of this settlement will be far-reaching institutional reform that will end the threat of sexual assault in sports, schools and throughout our society."
Photo: Getty Images